Brand in Focus: By Johnny
The newest brand to launch here at She Creates Stories is By Johnny. This influencer favourite is the brainchild of Australian Fashion Designer Johnny Schembri. 
Johnny started his brand in 2009 by making custom made dresses for the Paddington Markets on Oxford Street in Paddington. Johnny placed 3rd on Project Runway Fast forward to now and his brands are seen on gorgeous women, celebrities and influencers all over the world! 
Johnny credits his young days at Paddington Market with really getting to understand his customers. Johnny is quoted as saying... 
"You're getting constant feedback when they're coming back from the change room, so if they're not buying it you're finding out why," he says.
"The market sets you up to ultimately know who you are selling to and what you're doing.
"I think it's really important to keep that feedback during a business' growth."
We love this start up story, and we understand it whole heartedly! We can agree feedback from our customers is so important. 
The popularity of Schembri's handmade garments saw his label By Johnny stocked by a popular Bondi Boutique. He continued selling his dresses at the Saturday markets until he entered Project Runway.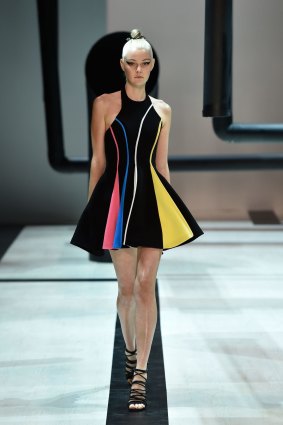 Schembri's skyrocketed from there – he came third in the reality TV show and in 2014 his label was picked up by retail giant Myer.
Schembri says he learned invaluable lessons in his 18 months at the market, but with the ease of e-commerce, wouldn't recommend it for today's entrepreneurs.
"Being there weekly and putting those hard yards in definitely sets you up," he says.
"I didn't rely on any investors or people who just gave me money to make it happen. It's only now I can see that hard work paying off.
By Johnny is an incredible brand, made thoughtfully with the customer in mind. By Johhny's dresses are investment pieces that will live in your wardrobe for years to come. 
I hope you love it as much as we do! 
Love Bex x 
---